Bloggy Retracts Its Allegations Against Krug
Posted by snoop under Blog Sales, Blogger, Blogosphere, For Sale, News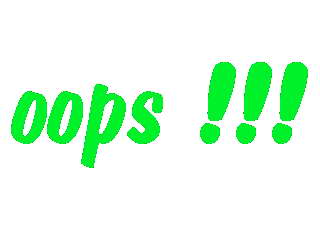 Bloggy News recently reported the attack of Bloggy Network against David Krug, the self-acclaimed Liberal Cowboy. In a remarkable turnaround, chief exec. Mark Saunders, posted a retraction of these allegations on the JOAB blog. As follows-:
Sometimes I feel like a right idiot….and this is such a time.
I forgot to mention two other characteristics of a real Cowboy- he?s stubborn as hell, but if he?s wrong, he?s not afraid to admit it?.
Yesterday, Mr David Krug got in touch with me and-:
a. Offered to pay up front the next 3 months worth of revenue, including shopzilla, revenews et al.
b. To buy the blog back off us if we weren?t happy.

So there is me in the doghouse feeling like a schmuck?.
I have to retract yesterday?s post and issue a full apology to Mr David Krug.
Not only that, a client of mine who has also become a friend- really stood up for Mr David Krug as a character witness and it really is true that Mr Krug has been away from his desk this past month or so. He backed up both Mr Krug?s good character in general and good intentions as far as this deal was concerned.
One of the comments in reply to my post yesterday left this link, which I read with some horror?it was so vitriolic and hateful- it got me thinking from Mr Krug?s perspective- of what he has to put up with in his Warholesque quest to bring ?personality? and ?fame? into blogging- and I sure as hell am not on jumping on that bandwagon. Childish, nasty and completely OTT.
As far as we are concerned (when will this damn story be put to bed?) ? the complaints of Mr Dan Zarrella have been settled. Here is the low-down in case any of you haven?t read about this before-: Celebrity Cowboy. As far as I know, Dan has had his $500 refunded and there is no content on this blog written by him. Correct me if I?m wrong. The fact that the story continues to rage is probably just a time delay, as places like Blog Network Watch continue to stoke it up and link to more hysterical anti-Krug blogs like Gonzo Musings.
So maybe enough said.….. It?s a hard word to say, especially for a stubborn Taurean Dog Cowboy like myself (well, former cowboy actually)- but here it is-: A slap on the back and a bear hug SORRY to Mr David Krug….the ads are back up and please forgive my impulsive post yesterday- written without due care and diligence.
***To quote Duncan Riley of B5Media in his comment at JOAB -:
"Nice to see it?s resolved, and it bides well for you that you can admit mistakes and say your sorry in public?far few people seem to embrace this as a positive thing to do these days..personally I think its a positive, after all, no one is perfect." Here, here…***